I recently had access to the new CRM Online 2015, i was really excited to see all changes between the 2015 onPremise and 2015 Online.
Using the default clean instance allowed me to see the main changes. Perfect so far.
Next step for me was to import my customizations (updated to be compatible with the Online version before of course).
First tests were good until i tried to play randomly with some buttons in the Ribbon. After investigating :
Double checked the Javascripts
Removed all customizations from the Ribbon
Tried to import one by one the customization to spot the one which is causing the issue.
Checking the Developper tools (F12) but nothing in there.
I decided to create a quick ticket to Microsoft to figure this out.
And it turns out that currently the developer team is aware of a bug regarding the Turbo Form which doesn't get refreshed for some actions, which i spotted now :
Convert to on Activities entity.
Close as Lost/Won on Opportunities entity.
We have a workaround : use the legacy form rendering engine which you can find here :
Settings > Administration > System settings and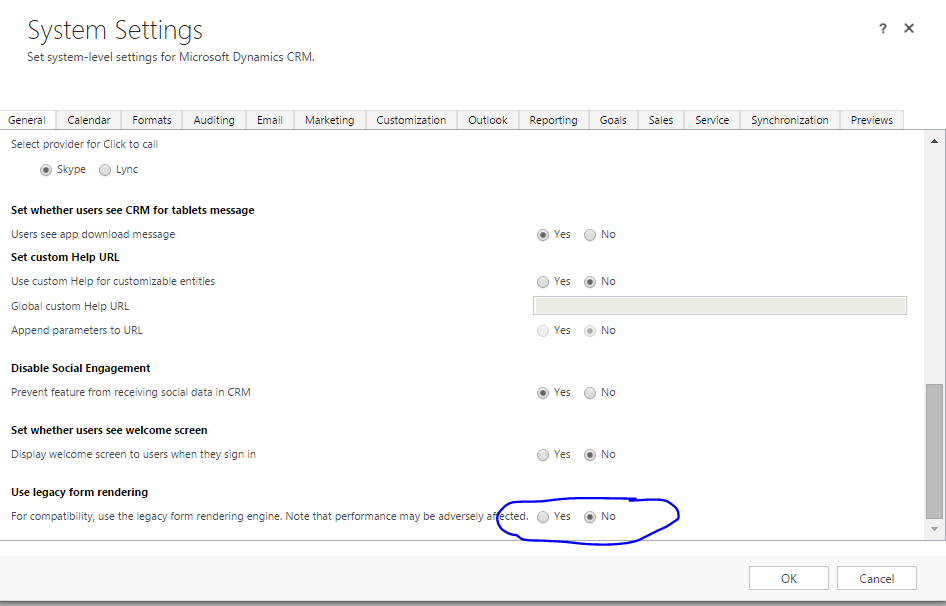 So for now, wait and see for the next Online release.
Stay Tuned !
Clément
PS : Version used during these tests : v7.1.1.3157
PS2 : If you want to know more about the Turbo Form, you can read this great article